A Father, Son and a dose of Fall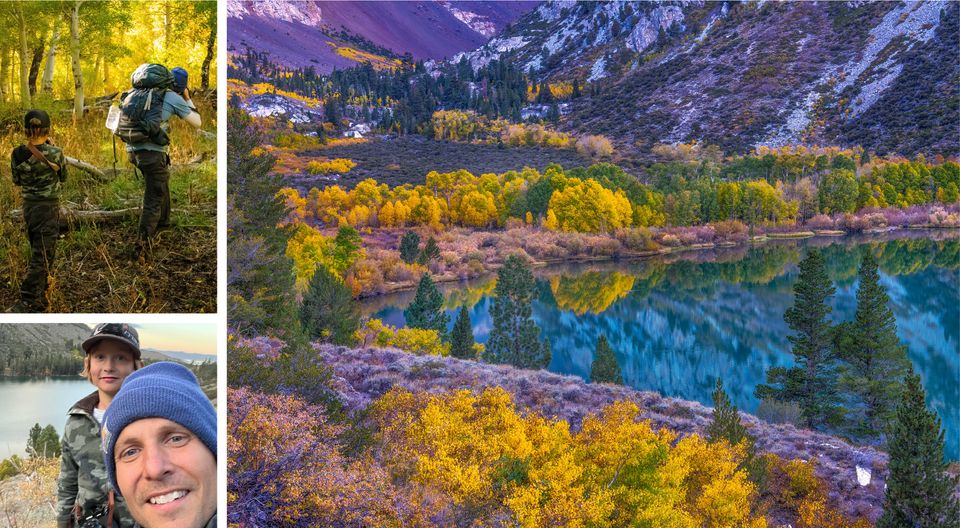 The importance of one-on-one time with my kids is critical. It's an easy thing to say, but much harder to do. And not because we don't want to do it. But rather because our time is always filled with something else. It takes a lot of intentionality to make it happen. So here we go.
My oldest of three kids is Sam, he's 9 years old and an amazing, responsible kid (like I would say anything else…haha). I keep reminding myself that he's halfway to being an adult. Where did the time go? As scary as it sounds to me, it's more motivating to not lose the time we have left. So a father-son backpacking trip seemed inevitable.
I've taken Sam for hikes before, but it's rarely only him. It's usually all of us. That being said, I really didn't know how to gauge the trip. I obviously wasn't going to take him climbing in the Palisades, but I wanted him to experience the backcountry and let it speak to him the way it spoke to me so many years ago. We are Christians, and seeing the beauty of our Creator manifest itself through nature is a wondrous and inspiring experience. It helps rid life of its distractions.
We decided on Parker Lake (near the June Lake Loop). The hike is a cake-walk no doubt. But it's beautiful and provides that backcountry experience. Sam insisted on wanting to photograph. So I took it as an opportunity to help teach him a little about photography, but mainly about what happens before the actual photograph is taken. We saw countless people hike to the lake, and take a photograph from the vantage point of where the trail ends. That's fine. It's a beautiful view, but it's also a moment/location that hundreds of people will share with the world. That's not my style.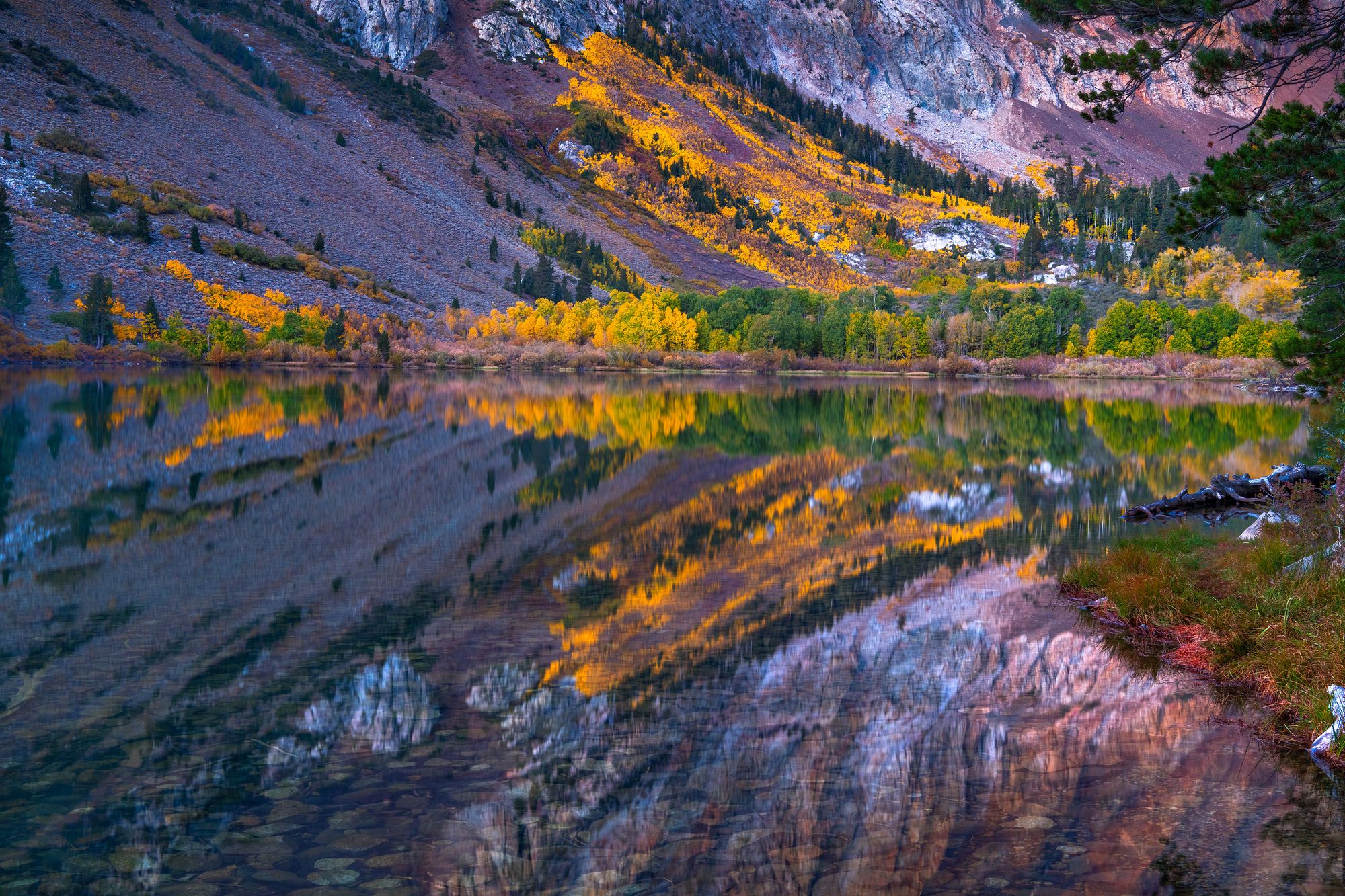 Most of my photography has involved heavy mountaineering skills to acquire the shot, but not everything. The bottom line is that I like to find a unique (or better) vantage point of what the norm is. Parker Lake is a popular photography spot. So finding an area and moment that's unique can be difficult. Sam had the idea to hike a small, but steep ridge on the south side of the lake. There was no trail, and I really didn't know how difficult it would be reaching the top. But those are usually the ingredients of a great story and photograph. So we went for it.
Along the way, I noticed a number of vantage points that we would return to near sunset. Most of the terrain had been traveled by animals, and small openings presented themselves pretty much the entire way up. Thankfully no bushwacking was required. It took us close to an hour to make it to the top, and I didn't really go slow. Sam kept pace with me the entire way. I was super proud of him. In fact I even took a selfie with him at the top.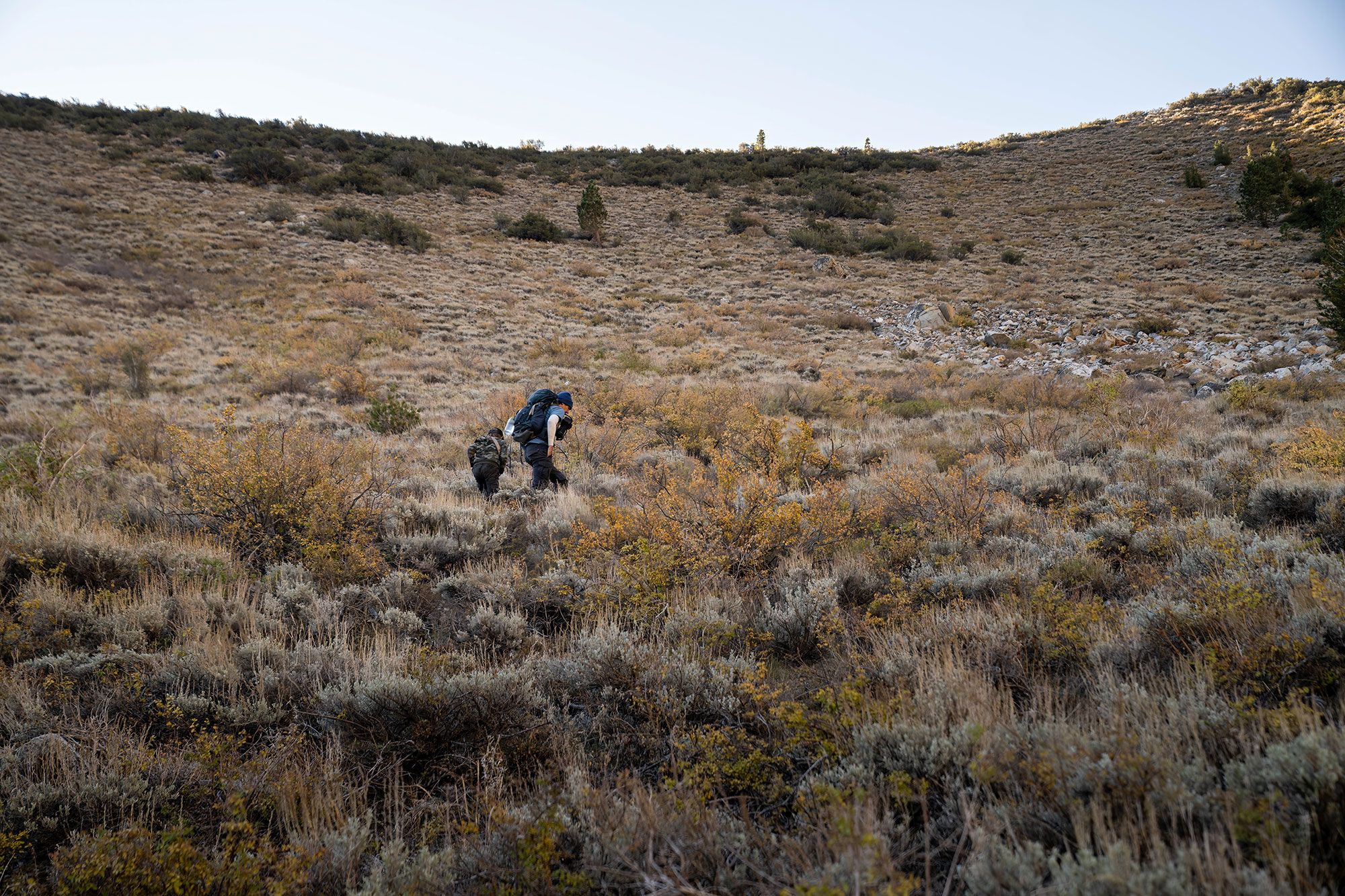 Once we started up the ridge, I knew we'd be fine. But I never quite told Sam that. I wanted him to feel that sense of uncertainty of what it means to work though that. It's never an easy thing when you're unsure of an outcome. But those are lessons I pray Sam will take with him his whole life. Climbing mountains isn't just about seeing amazing things, or bagging a summit. I've gained an overall confidence in life because of climbing and connecting that with art and of course my Creator. Dealing with stress, anxiety, etc. Mountain climbing has helped with all of it. And not just when I'm in the mountains. Reaching the top of something is never easy, and we as humans don't forget the work and stress we endured to make it happen. Again, they're lessons we take with us when we leave and go back home.
During sunrises and sunsets, Sam and I would return to spots we had scouted out earlier. The hard part about being a photographer is you can't just keep moving. You have to stay put and wait as light changes. It gets cold, time seems to slow down and we have a tendency to get fidgety. While it may be difficult to sit still for that long, it's not bad. Enjoying the view and time with one another is what it's all about on these trips.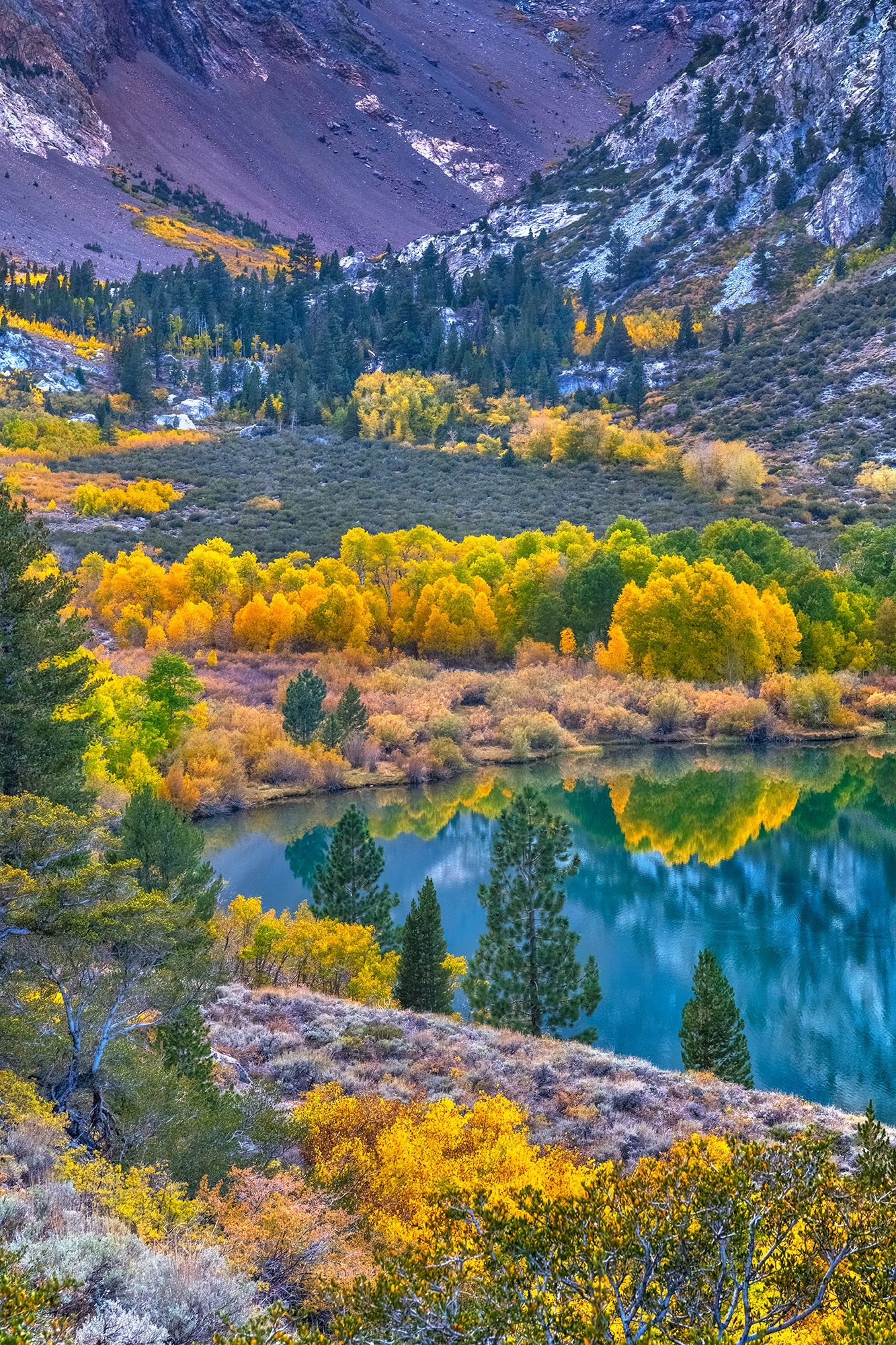 Sam wasn't ready to go back home. He was having a blast and wanted to stay an extra night, but alas, work for me and school for him awaited. Next time we'll do a longer trip buddy.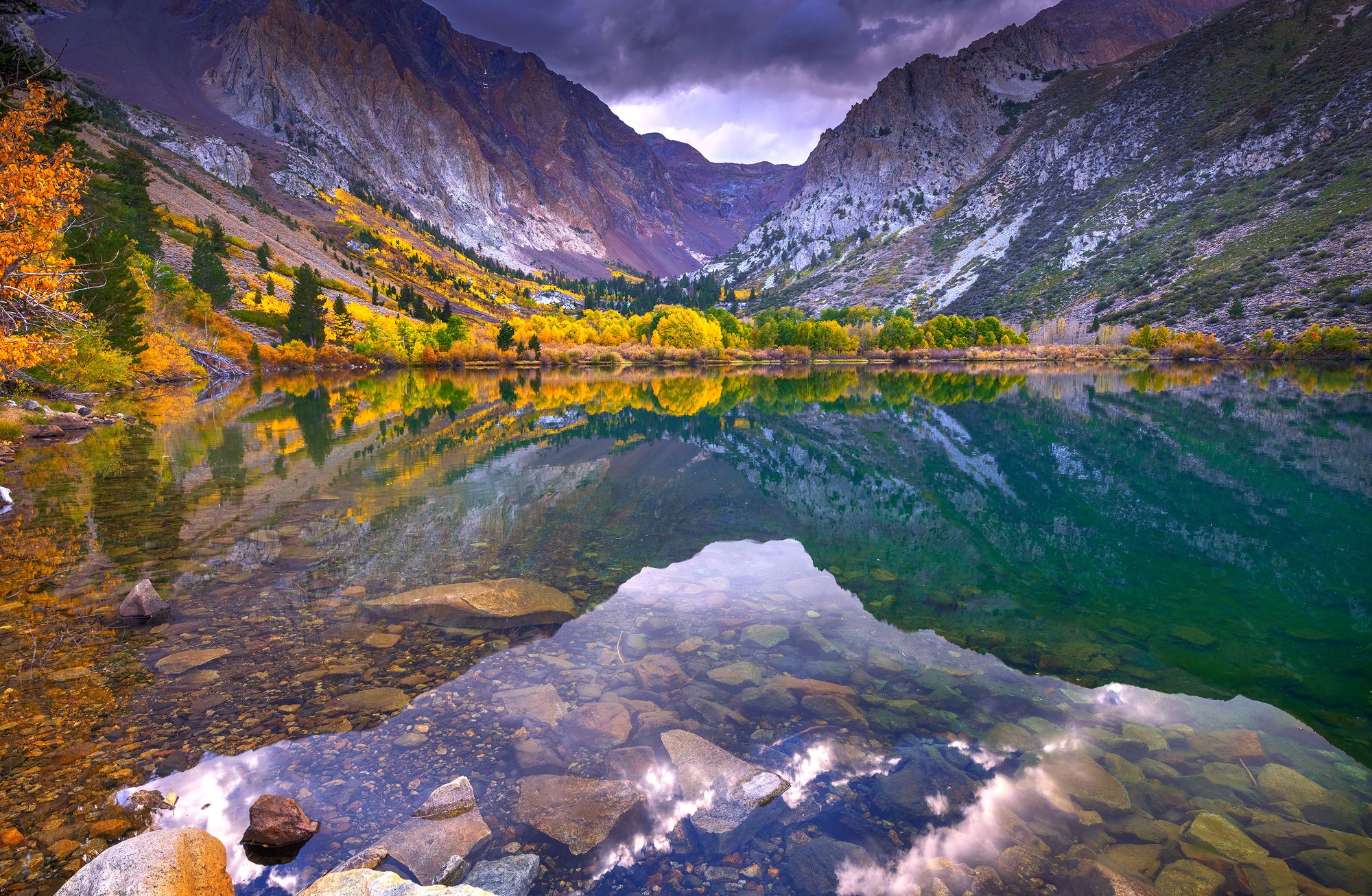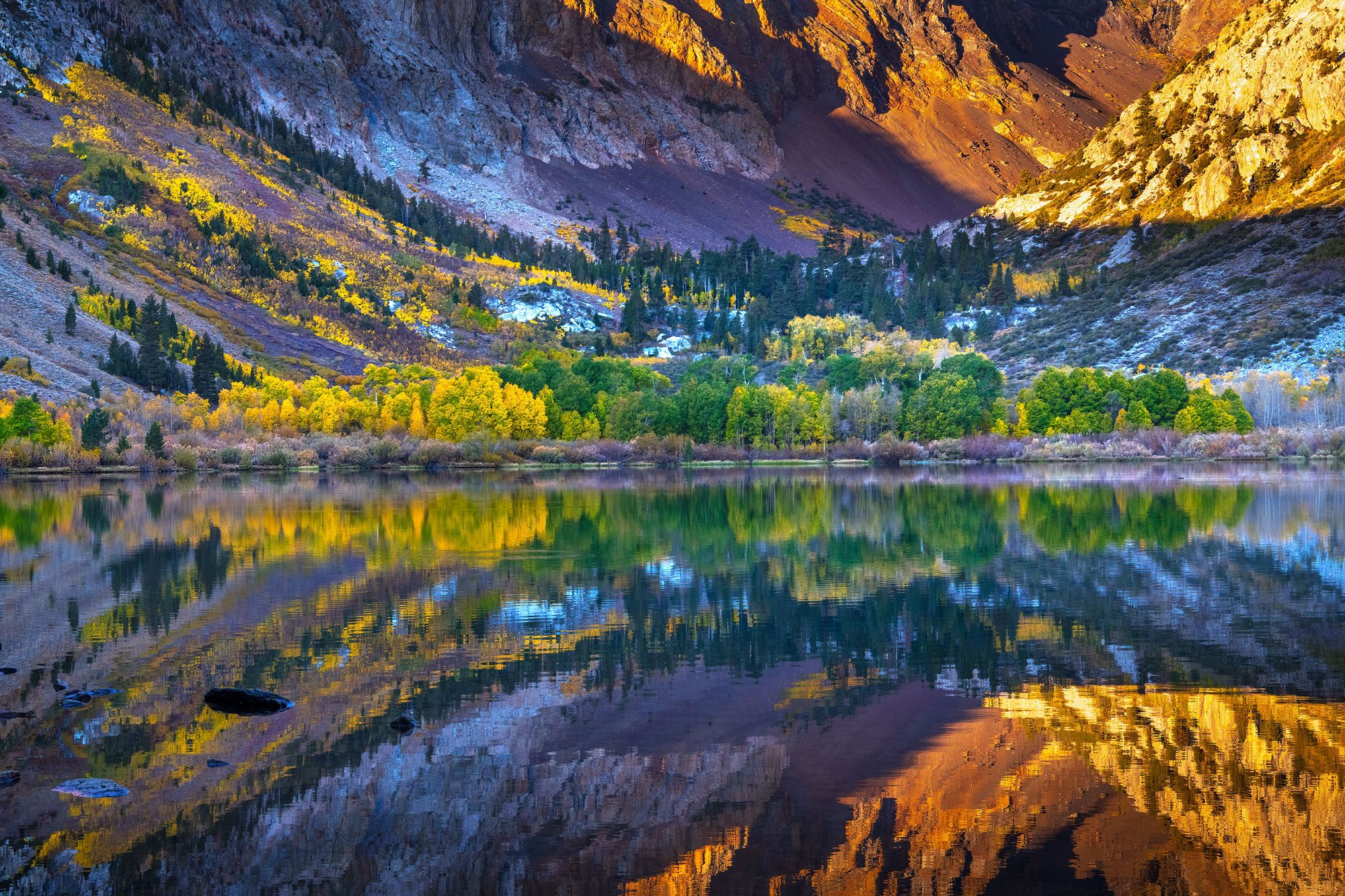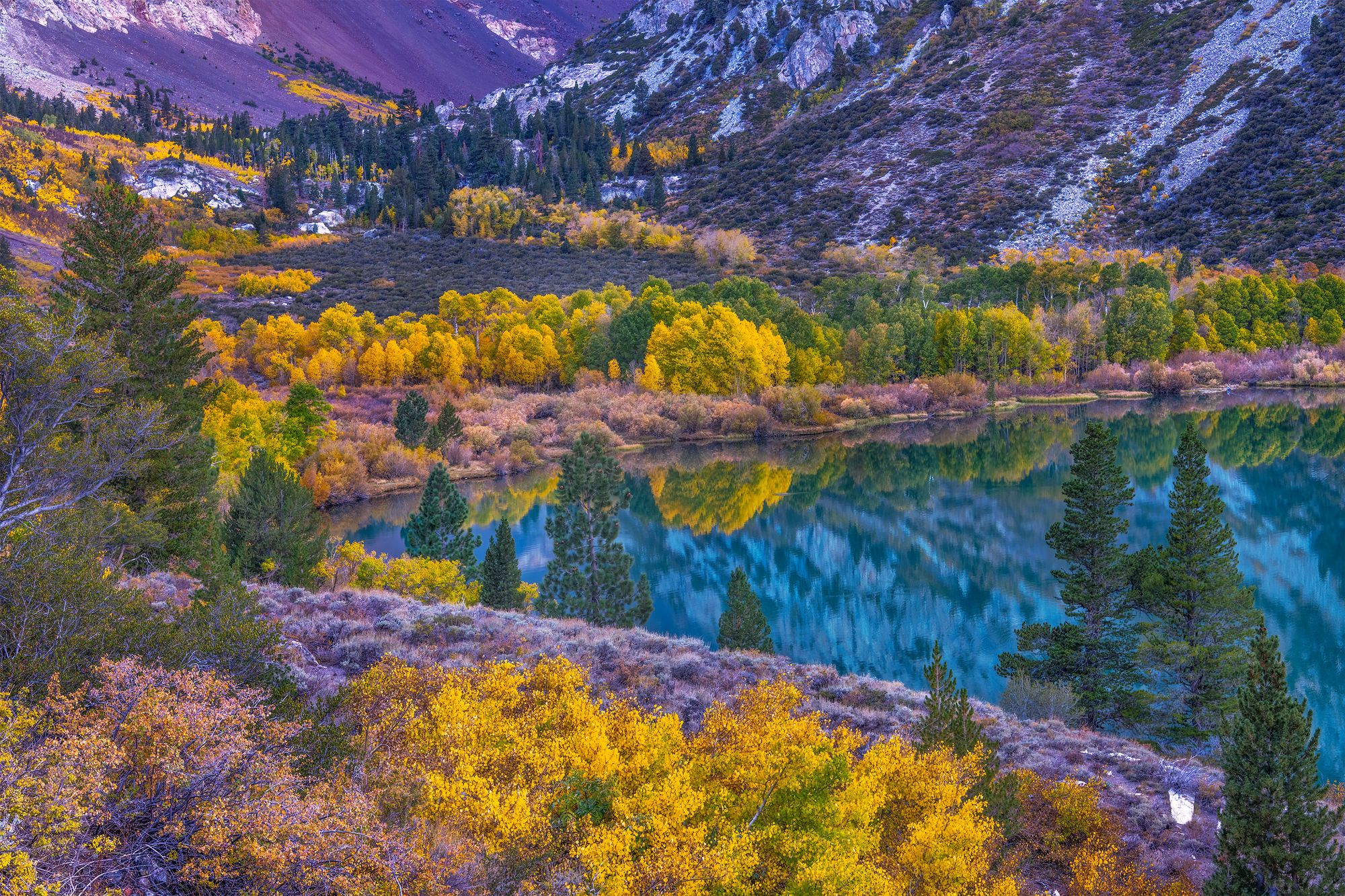 You can check out more of my Fall Color favorites from over the years.
Also a quick shoutout to my friend Matt who came along with us and even snapped a couple of shots of Sam and me. Thanks man!
Josh Endres is an award-winning photographer, author and mountaineer. He loves giving to people a dose of inspiration that nature gave to him. You can view his
books
,
prints
or sign up for his
monthly newsletter
.