2022 International Photography Awards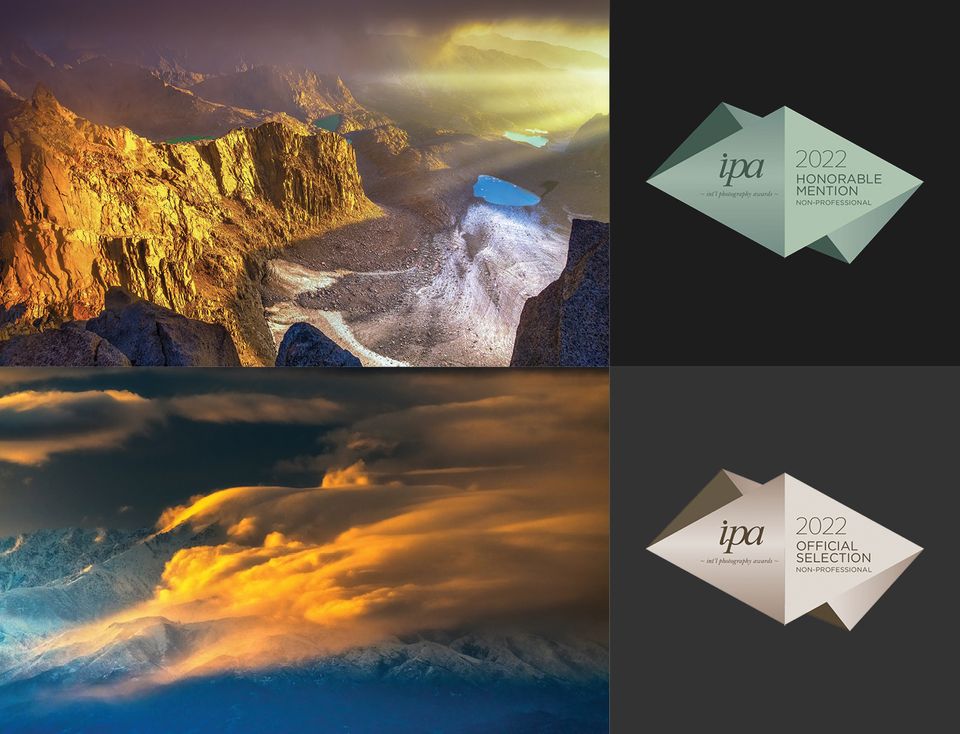 It's an honor to win any award, but some are bigger than others. For me, the biggest competition for photographers each year are the International Photography Awards by the Lucie Foundation. The book was a winner in the 2021 competition and this year some new photographs were part of the official selection and awarded an honorable mention.
For a limited time, get 25% off these photos. Use the code "IPA" at checkout to activate discount.
The highest ranked photograph of mine was taken from the summit of Starlight Peak along the Palisade Traverse in the Sierra Nevada mountains. This is considered by many to be the most difficult fourteener outside of Alaska. It's an amazing summit to climb in and of itself. But to really photograph it required much more out of us.
We ended up having to sleep on the summit along ledges that were only as wide as we were. We rigged up a rope and tied it into our harness for the night. If one of us ended up rolling over, the rope would catch us, but we were sure we'd lose some teeth in the process. None-the-less, to likely be the first ones ever to spend the night on the summit of Starlight and photograph it under the stars, sunset and sunrise was pretty amazing. This is my favorite summit in the range, and it was special to experience it at that level. You can read the full story here.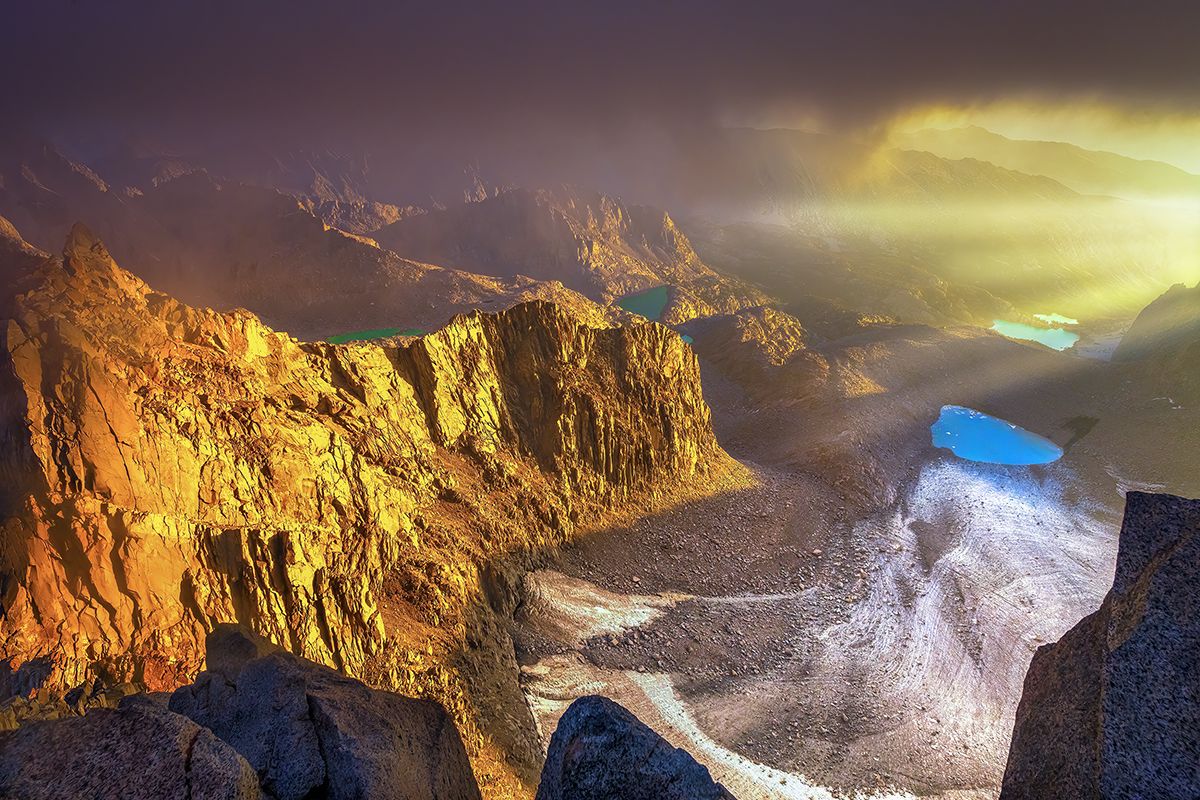 The second image awarded in the competition was quite the opposite from the Starlight Peak shot. Rather than technical climbing and sleeping from cliffs, this shot was taken from my backyard. I put a zoom lens on, and photographed the amazing moment happening over the Baldy range for about 2 hours. It was just after a winter storm, and clouds were clearing and being sculpted by the high winds to the form of the mountains.
While this shot didn't have the danger element that Starlight had, it speaks to the power of the moment. The power that nature has to stop us in our tracks no matter where we are even in the most ordinary of places.
Prints of these award-winning shots are available in my gallery. You can view and purchase them here:
Starlight Peak Sunrise
Mt. Baldy Sunset
---
Josh Endres is an award-winning photographer, author and mountaineer. He loves giving to people a dose of inspiration that nature gave to him. You can view his
books
,
prints
or sign up for his
monthly newsletter
.