Eastern Sierra Lava Illusions
I thought I had seen it all. After years of traveling in these mountains, the surprises go away to a degree. Things like weather and conditions will change, but for the most part, I have a pretty good idea of what something is going to look like when I get there. That being said, I still get excited to go out and experience/photograph those scenes and moments. But one day this all changed for me.
I went on an early morning trail run out of South Lake trailhead. Rather than continue toward Bishop Pass, I took a right and headed for Treasure Lakes. I had never been there before. So I thought it would be a nice change of scenery. Oh man was it ever! About a half mile down the trail, I noticed the beginnings of the west end of South lake below from where I was running. I decided to get a better look. So I did about another mile or so of cross-country exploring until finally arriving above the plethora of streams creating what would soon be a lake.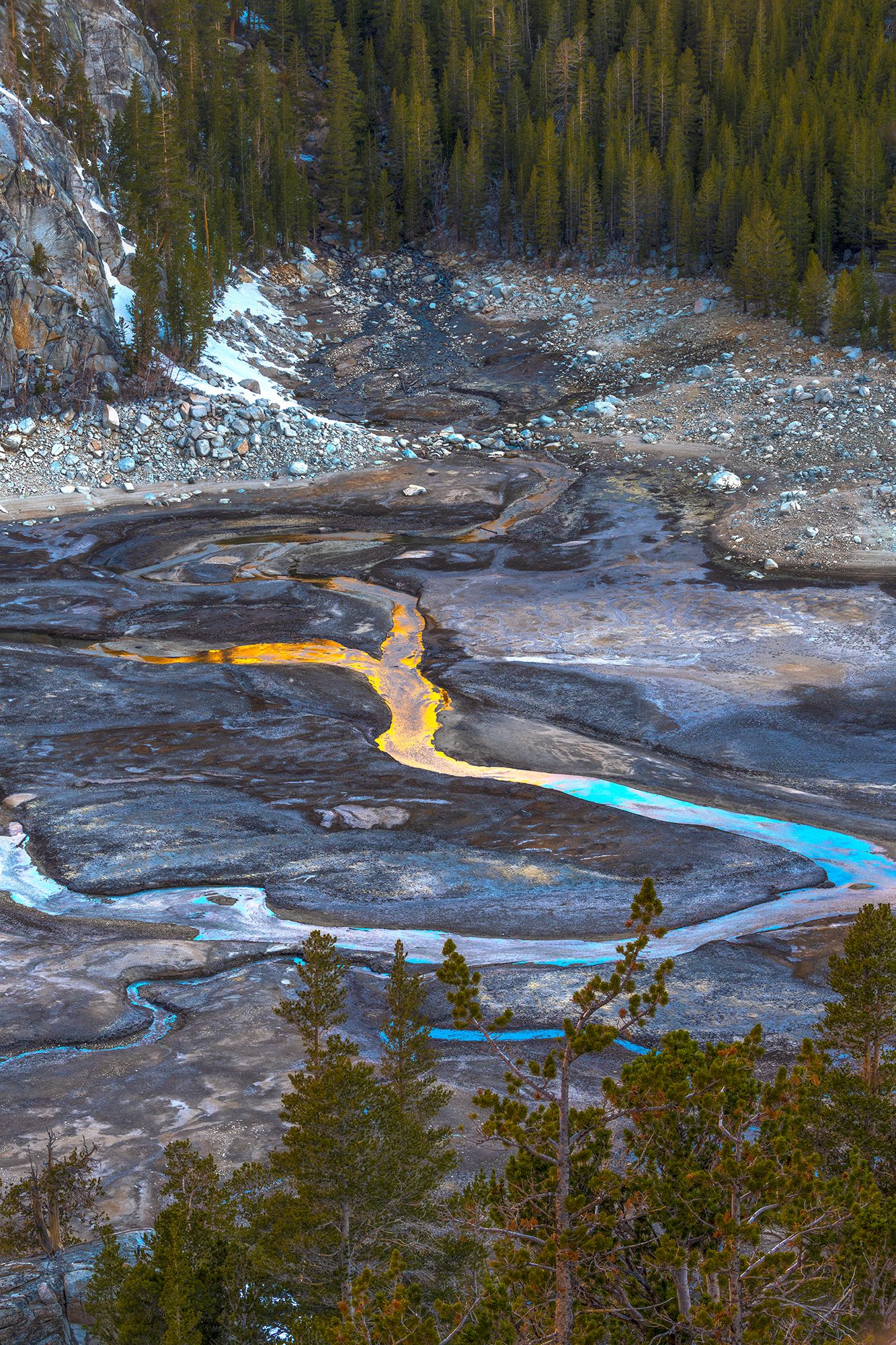 That was an awesome scene in and of itself. But things got crazy after that. I thought I was losing my mind. As the sun began to reflect the tops of the nearby mountains, the streams turned orange. It looked like lava. Seriously. It threw me off for a minute and I had to keep reminding myself that it was actually water with the illusion of lava. It was incredible. I felt like the great photographer and explorer Galen Rowell when he first saw Horsetail Falls in Yosemite being backlit during a February sunset. Light has the ability to take an already great moment and turn it into a spectacular one.
I ran back to the trailhead, drove back down the mountain to where I had reception and called my friend Matt. I told him I had captured the most amazing moment of my photography career (though it wasn't the last time, nor the first time I've said that). I showed my family the pictures as soon as I got back. As they scrolled through the images on the back of the camera, they were not so much in awe as they were confused. It was funny watching them process this scene of lava running through the Sierra. I could see the wheels turning as if they were trying to figure out what volcano could have caused this, and then wondering if we needed to evacuate soon. Ok, maybe evacuation didn't cross their minds, but they were confused no doubt. I eventually explained it to them, then everything clicked…I think.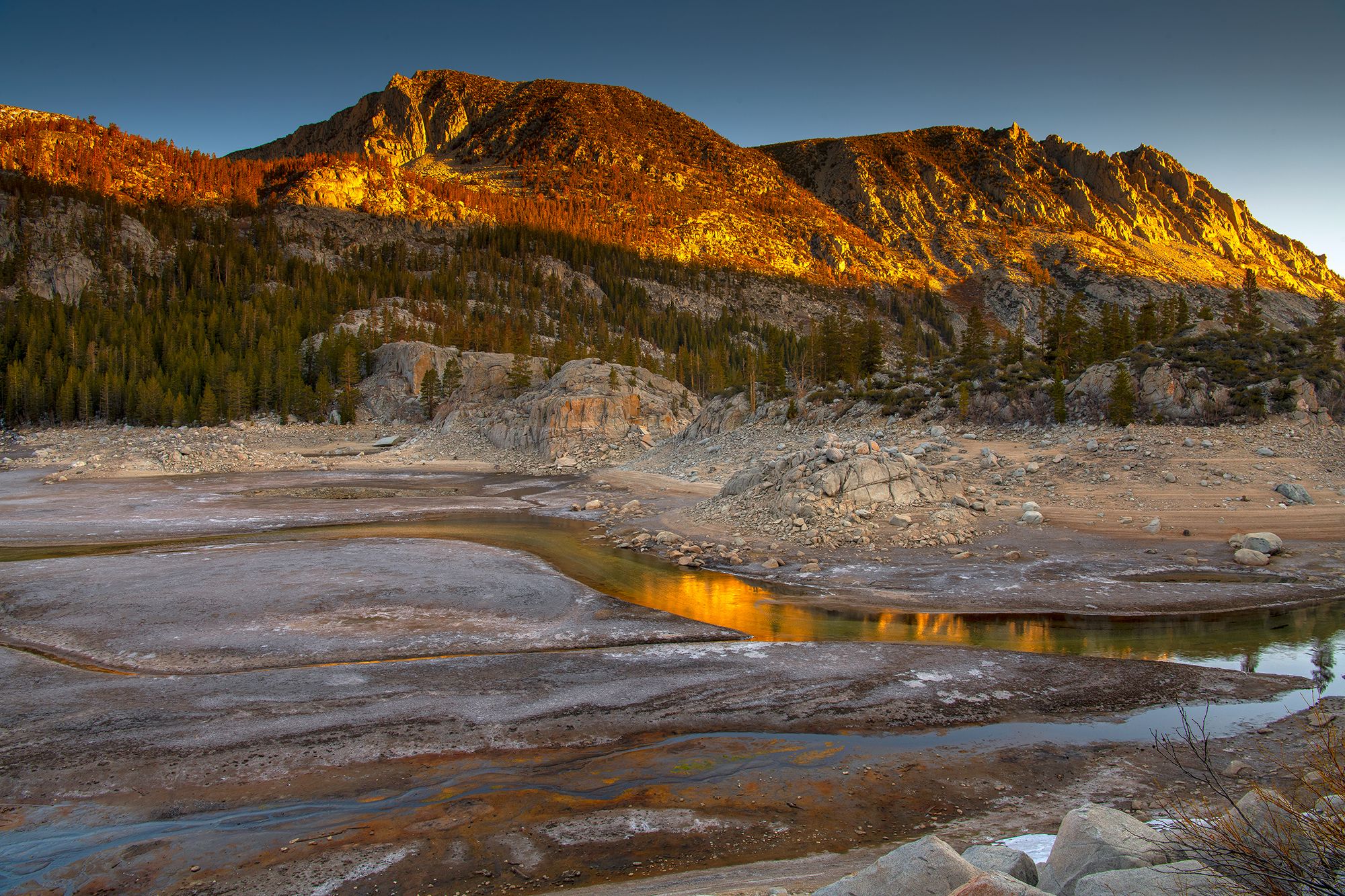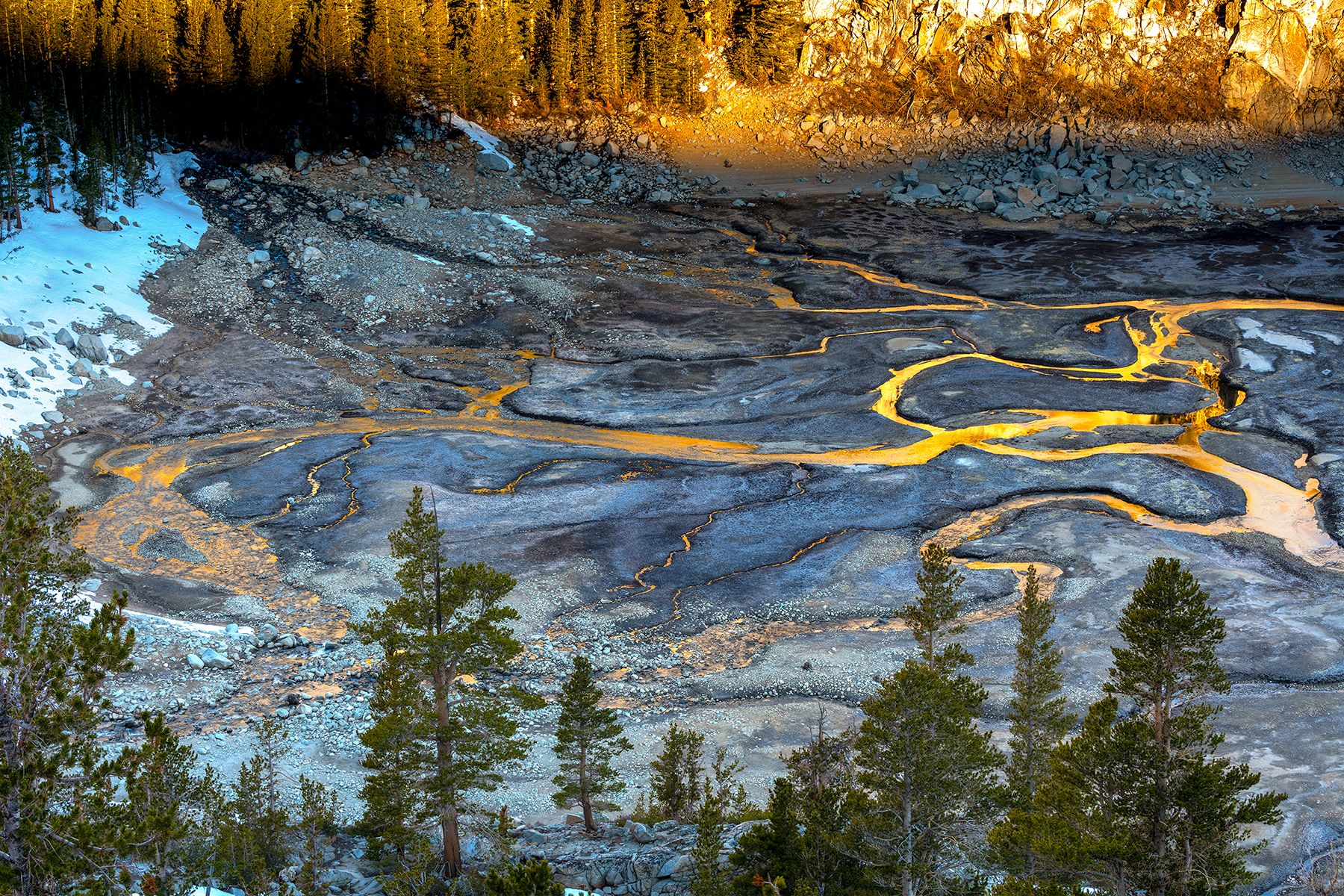 ---
Josh Endres is an award-winning photographer, author and mountaineer. He loves giving to people a dose of inspiration that nature gave to him. You can view his
books
,
prints
or sign up for his
monthly newsletter
.